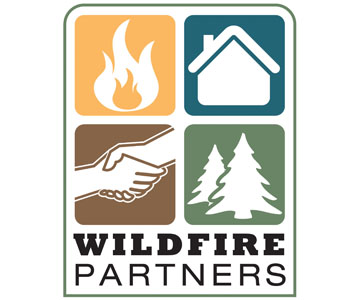 Wildfire Partners
Wildfire Partners is a voluntary program to help homeowners in Boulder County prepare for wildfire. Wildfire Partners provides a comprehensive on-site assessment of your home ignition zone including a customized report detailing actions you should take to ensure that you are fully prepared for future wildfires. Find out more and apply online at wildfirepartners.org.
Wildfire Mitigation Information for Landowners
These three resources offer the quickest overview for how to create and maintain effective wildfire mitigation on your land:
Community Chipping Reimbursement Program
Boulder County offers financial assistance to encourage mountain communities to conduct community-based chipping projects.
Applications are accepted annually each spring.
In 2015, we awarded $20,000 in reimbursement to eight communities.
If your community would like to be considered for funding, please Community Chipping Reimbursement Program.
Sign-Up for Wildfire Mitigation News and Information
Sign up to receive emails or SMS/text messages about upcoming events and wildfire mitigation information. You can unsubscribe from the list at any time.
Wildfire Mitigation Education and Outreach Portal
Visit the Wildfire Mitigation Education and Outreach Portal to learn even more about wildfire mitigation. In order to help protect our homes from future wildfire we must understand how and why homes are lost in wildfires. Topics include:
Watch wildfire mitigation educational videos to learn more about how and why homes are lost in wildfires.
Read scientific studies and reports from recent Colorado wildfires which explain why wildfire mitigation is effective.
What is Wildfire Mitigation?
Wildfire Mitigation is the implementation of various measures designed to minimize the destructive effects a wildfire has on your property. Some measures are designed to modify the forest environment surrounding a structure that puts the structure at risk from destruction by a wildfire. Others focus on modifying the construction of a structure itself or changing its location to improve its ability to withstand a wildfire without being dependent upon fire suppression resources.
Who Does Wildfire Mitigation?
Anyone who owns a home in forested or otherwise fire-prone areas should consider the hazard presented to their property by a wildfire and should attempt to mitigate its effects. By doing wildfire mitigation work, homeowners can substantially increase their safety and reduce the risk to life and property. However, given the unpredictable nature and behavior of wildfire, it should be noted that there are no guarantees.
Wildfire Mitigation Information
For more information on wildfire mitigation and forest health, contact the Wildfire Mitigation Team at 303-441-3930 or wildfiremitigation@bouldercounty.org.