Our physical offices will be closed all day Tuesday, June 6 for the strategic planning session. We will be available remotely from 1-4:30. Schedule an appointment.
Technology Ambassador Program / El Programa de Embajador de la tecnología
About the Program
Mobility for All collaborates with community partners throughout Boulder County to offer transportation-related technology workshops and one-on-one support to help community members of all ages and abilities feel more comfortable using transportation apps such as:
Find & Register for Virtual Workshops
View Past Workshops & How-To Videos
Mobility Plan Tool
Reliable, affordable transportation is essential for accessing economic opportunity, life-sustaining health care, and human services programs as well as for thriving socially. However, just one mode of transportation can't meet all the needs of all people. That is why it is important to figure out what backup options are available, including buses, bikes, rideshares and more.
Mixing and matching travel modes creates a convenient, cost-effective plan for your specific trip. Determine the transportation plan that is most economical for you by using this free online planning tool or schedule a free consultation with a Mobility for All Ambassador (see below).
Create your mobility plan
Mobility for All Technology Ambassadors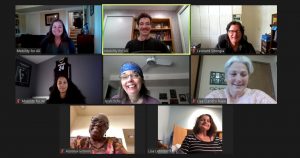 The Boulder County Mobility for All Technology Ambassador Program helps community members of all ages and abilities feel more confident using smartphone apps to get around.
Sign up for Virtual Coffee with an Ambassador to develop your personalized travel plan and address any barriers you may be experiencing using Google Maps or accessing the RTD, Uber, or Lyft apps. You can request one-on-one support or a virtual presentation to a small group (less than 8) or large group (more than 8, such as housing site or community group).
To schedule a free virtual help session with a trained volunteer ambassador, submit a request below.
Once you submit the form, your ambassador will contact you within 3-5 business days to set up a mutually convenient time for your session. This session will last up to 30 minutes and will be conducted by video conference, phone, or both, depending on the preference of you and your volunteer.
Sign up for coffee with an ambassador
Current M4A Ambassadors
Meet our Ambassadors!
Ambassador Leonard:
Smartphone Simplicity
Ambassador Aljoana:
We Help Everyone
Ambassador Ginny:
M4A Rides with You
Ambassador Lisa:
That Feeling of Independence
Ambassador Jennifer:
You're More Capable Than You Know
Ambassador Jeff:
Less and Less Barriers
Ambassador Adriana:
Doing it Together