About the Program
The Youth Corps provides opportunities for Boulder County teens to develop a sense of community involvement through personal accomplishment, teamwork, and service to the county. Since 1996, participants, aged 14-17, have been completing projects for Boulder County departments, municipalities, and towns.
Corpsmembers benefit by learning strong work habits, new skills, and the value of environmental and civic stewardship. County departments, municipalities, and towns benefit from the maintenance projects and tangible products, such as new trails built by Corpsmembers, each summer.
2022 Corpsmember of the Year: El Dombrowsky
Congratulations to El Dombrowsky, the 2022 Boulder County Youth Corps Corpsmember of the Year. It was El's very first year as a Corpsmember and as a 14 year old, was among the youngest last season. Despite lacking any previous Youth Corps experience, El demonstrated true dedication by showing up consistently on time and contributing to the positive culture of the team and Youth Corps overall. It did not take long for El to naturally become one of the team's most respected leaders.
El would be the first to volunteer taking on a new task or project with an infectious and good-natured approach to the important work being accomplished throughout the summer. El's fellow Corpsmembers and Leaders proudly shared being consistently inspired by El to show up to work with a positive outlook, ready to put their best foot forward, accomplish as much work as possible, and to have fun in doing so!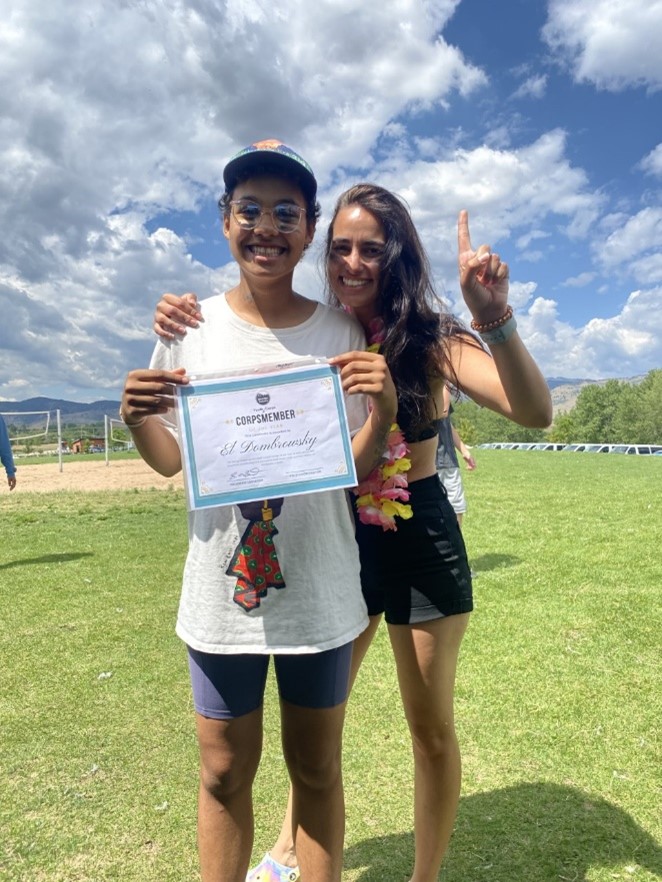 Email & Text Sign Up
Sign up to receive email or text updates about employment opportunities and information related to the Youth Corps.