2022 Season
Sorry, the application deadline for teen Corpsmember positions was April 14. Late applications are not accepted.
About the Program
The Youth Corps provides opportunities for Boulder County teens to develop a sense of community involvement through personal accomplishment, teamwork and service to the county. Since 1996, participants, aged 14-17, have been completing projects for Boulder County departments, municipalities and towns.
Corpsmembers benefit by learning strong work habits, new skills and the value of environmental and civic stewardship. County departments, municipalities and towns benefit from the maintenance projects and tangible products such as new trails built by Corpsmembers each summer.
New Program Manager: Luiz Blanco-Bertolo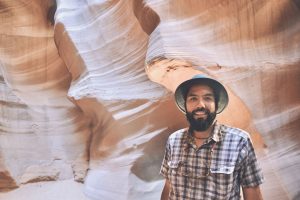 As the new Youth Corps Program Manager, Luiz aims to contribute his vast experience working with youth and collaborating with like-minded change-makers in order to have a lasting, positive impact on our community. Luiz's work focuses on experiential education, equity and inclusion, and civic engagement, with broad experience supporting young adults to become active citizens through purposeful travel experiences, volunteer work, cross cultural engagement and mentorship.
In 2012, Luiz led a group of 15 intrepid students on a service-based immersive adventure through the rainforests of Costa Rica that would alter his professional path. Since then, he has traveled to six different continents and led over 30 successful international programs that have afforded the unique opportunity to develop a versatile skillset. In addition, Luiz has provided these formative experiences to students from marginalized backgrounds as a board member for the Global Works Community Fund, a nonprofit that strives for equity in the student travel industry.
Luiz fundamentally believes in the power of community, whether it is on a hike with close friends on one of our many beautiful trails or at a live show at Red Rocks. It is for this reason that he is thrilled to work alongside the future leaders of Boulder County.
Como nuevo director del programa Youth Corps, Luiz tiene como objetivo contribuir su experiencia trabajando con jóvenes y colaborando con colegas inspiradores en tener un impacto positivo y sostenible en nuestra comunidad. El trabajo de Luiz se centra en la educación experiencial, la equidad y la inclusión, y el compromiso cívico, con experiencia en apoyando a nuestros adultos jóvenes para que se conviertan en ciudadanos activos através de experiencias de viaje internacional, trabajo voluntario, participación intercultural y tutoría.
En 2012, Luiz dirigió a un grupo de 15 estudiantes en una aventura inmersiva basada en el servicio en Costa Rica que alteraría su trayectoria profesional. En los casi diez años transcurridos, el ha viajado a seis continentes diferentes y ha dirigido más de 30 programas internacionales exitosos que le ha brindado la oportunidad única de desarrollar habilidades versátiles. Además, Luiz se ha dedicado a proveer estas experiencias formativas a estudiantes marginados como miembro de una NGO que lucha por la equidad en la industria de viajes para estudiantes.
Luiz cree fundamentalmente en el poder de la comunidad, ya sea en una caminata con amigos cercanos en uno de nuestros varios senderos hermosos, o en un concierto en vivo en Red Rocks. Es por esta razón que está encantado de trabajar junto con los futuros líderes del condado de Boulder.
Email & Text Sign Up
Sign up to receive email or text updates about employment opportunities and information related to the Youth Corps.