Here are some simple steps on how to safely dispose of a dead animal.
Step One
Do not touch the animal.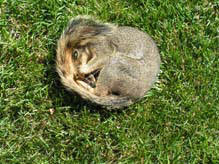 Step Two
Use a long-handled shovel to pick up the dead animal and place it into a plastic bag.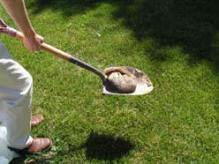 Step Three
Put on gloves before handling the plastic bag.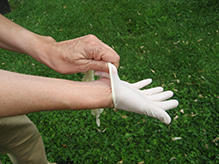 Step Four
Tie a knot in the top of the bag.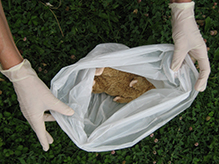 Step Five
Place the bag with the animal into a second bag.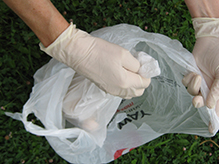 Step Six
Tie a secure knot on the top of the second bag.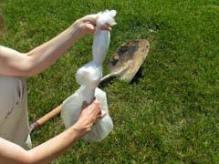 Step Seven
Dispose of the bag in an outdoor trash container.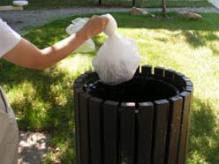 Step Eight
Remove the gloves and thoroughly wash your hands with soap and water.