State and regional leaders to discuss present and future of area transportation network – Thursday, March 21 in Boulder
Media Contacts:
Boulder County – Andrew Barth, Communications, 303-441-1032
City of Boulder – Samantha Glavin, Communications, 720-564-2362
University of Colorado Boulder – Joshua Lindenstein, Strategic Relations and Communications, 303-492-3120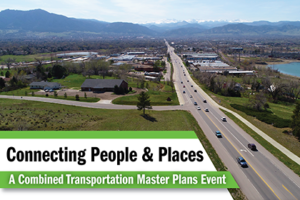 Panel to include CDOT Director, RTD Board Member, County Commissioner, Boulder Mayor, CU Boulder vice chancellor, and Boulder Chamber CEO
The public is invited to attend a moderated discussion and question-and-answer session about the current conditions of the transportation network in and around Boulder and the region and how current planning efforts are looking toward future enhancements and the potential for collaborative solutions.
There will also be an open house at the beginning and end of the event where attendees will have a chance to talk to the University of Colorado Boulder, City of Boulder, and Boulder County staff about their transportation master planning efforts. Former Boulder Mayor and County Commissioner Will Toor, who is now executive director of the State of Colorado Energy Office, will moderate a panel of guest speakers that includes:
• Colorado Department of Transportation (CDOT) Executive Director Shoshana Lew
• Boulder County Commissioner Elise Jones (current Chair)
• City of Boulder Mayor Suzanne Jones
• CU Boulder Vice Chancellor for Infrastructure and Sustainability David Kang
• RTD Board Member Lynn Guissinger (representing Boulder, Louisville, Superior and a portion of Longmont)
• Boulder Chamber CEO John Tayer
Thursday, March 21
5:30 to 8 p.m.
Millennium Harvest House Boulder – Ballroom
1345 28th Street, Boulder, CO 80302
All are welcome to attend the event. Online registration is recommended as space is limited.
"Transportation challenges across Colorado range from a lack of funding to a growing population and increasing demands on our infrastructure, yet this also is a time of great opportunity," said Boulder County Commissioner Elise Jones. "It is imperative that we collaborate and take a holistic view of the region's road, transit, and trail systems so we can combine resources to make a better transportation network that works for everyone. Roads don't end at city and county boundaries; people need to be able to move freely throughout their local community, around the region, and across the state."
Event Format:
Open house – 5:30 to 6 p.m.

A moderated discussion with Q&A session – 6 to 7:30 p.m.

Open house – 7:30 to 8 p.m.
During the open house period, staff from CU Boulder, Boulder County, and the City of Boulder will be available to discuss each organization's current efforts surrounding their own Transportation Master Plan (TMP) updates, which are underway.
The city, county, and CU Boulder are developing their TMPs through an integrated, collaborative approach to ensure local and regional transportation systems are interconnected to serve people living, working and going to school within communities across the region and to achieve our shared sustainability goals.
The event is being sponsored by the University of Colorado Boulder, Boulder County, and the City of Boulder. For more information on:
For more information on the event, contact Stacey Proctor, Boulder County, by email or by phone at 303-441-1107.