Boulder County Area Agency on Aging is committed to serving LGBTQ+ older adults in Boulder County.
Rainbow Connections Volunteer Program
Our Rainbow Connections Volunteer Program matches LGBTQ+ older adults with LGBTQ+ volunteers who check in to see how they are doing and provide connection to those experiencing social isolation. Pre-pandemic, our volunteers were meeting in person but now focus most of their contact through the phone and/or computer. If you know of anyone who could benefit from our Rainbow Connections volunteer program, please email Michael Chifalo.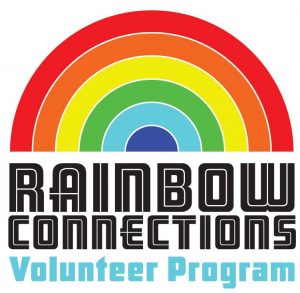 Project Visibility
Project Visibility is a cultural responsiveness training for service providers and any interested party on the strengths and needs of LGBTQ+ older adults. Trainings are tailored for the audience, and typically include a locally-produced short film, a brief "basics" presentation, and interactive exercises. Please contact Michael Chifalo, LGBTQ+ Program Specialist, at mchifalo@bouldercounty.org, or 303-441-4518 or visit the Project Visibility website for more information.
View the Project Visibility trailer below!

Rainbow Elders
Boulder County Area Agency on Aging sends a monthly newsletter which includes activities of interest and community events. To be added to the list email Michael Chifalo or give Michael a call at 303-441-4518.
Lavender Gala
Thank you for joining us for the 20th annual Lavender Gala!
Silver Lining – A Resource Guide for the Older LGBTQ+ Community
Silver Lining lists safe and friendly resources for the elder LGBTQ+ community. Providers that attend and/or host Project Visibility trainings are given a special designation in Silver Lining.
Sponsors
Funding for Rainbow Elders of Boulder County, Project Visibility, Silver Lining, Winter Lavender Gala, and other activities are provided by:
The Fairfield County Community Foundation –Donor Advised Fund
The Aging Services Foundation of Boulder County
Boulder County Area Agency on Aging
The Daily Camera
The Jared Polis Foundation
The Open Door Fund, a fund of the Community Foundation Serving Boulder County
Dave Ensign Charitable Fund
The Theodore and Chandos Rice Charitable Foundation
Many individual donors
Please visit the Project Visibility website for more information.
For more information:
Phone: 303-441-3583
Email: infoLGBTelders@bouldercounty.org