American Rescue Plan Act (ARPA)
What is the American Rescue Plan Act (ARPA)
The American Rescue Plan Act of 2021 (ARPA) is the latest in a series of Coronavirus Disease 2019 (COVID-19)-related relief and economic stimulus legislation. ARPA State and Local Fiscal Recovery Funds help build economic capabilities for state, local, territorial, and tribal government agencies to meet pandemic response needs, address the negative economic impacts, and build a strong and equitable recovery from this public health crisis. With this federal aid, jurisdictions have been able to strengthen and support vital public services put at risk by or needed because of the pandemic.
How Do ARPA Funds Impact Boulder County?
On March 11, 2021, the American Rescue Plan Act (ARPA) was signed into law. As part of ARPA, the Coronavirus State and Local Fiscal Recovery Fund (SLFRF) was established to address certain impacts from the pandemic. Boulder County was allocated $63,359,749.
States, territories, counties, and cities with populations of 250,000 or more are required to publicly post and submit annual Recovery Plan Performance Report to the Treasury Department by July 31st of each year. The plan focuses on pandemic efforts to date and how Boulder County's approach to using ARPA funds will support a strong and equitable recovery, respond to the public health emergency and negative economic impacts, and address racial, health, and economic disparities.
---
Community Engagement and Planning
The Boulder County Board of Commissioners (BOCC) partnered with the Community Foundation of Boulder County, consultant Rebuild by Design, and local community partners on community engagement to ensure ARPA funding investments achieve the highest level of positive and equitable impact for the community.
The first phase of the community engagement process entailed six weeks of collecting feedback from residents, businesses, workers, and students in the county. From more than 1500 completed surveys and 41 events, the engagement process revealed that the greatest challenges facing community members are:
1) Negative Economic Impacts
2) Housing Affordability
3) Cost of Living
4) Mental Health
5) Childcare
These results were consistent across gender, race, ethnicity, sexual orientation, employment status, and disability status.
The second phase consisted of a four-month Working Group process to delve more deeply into three priority areas and ultimately make recommendations for specific projects to address the needs in these areas: Economic Challenges, Housing Affordability, and Mental Health and Social Resilience. Read below for more.
The partner agencies supporting these efforts alongside Boulder County are: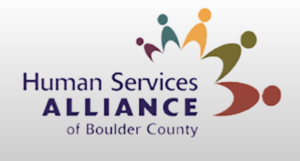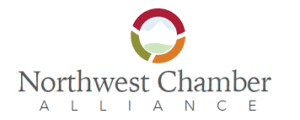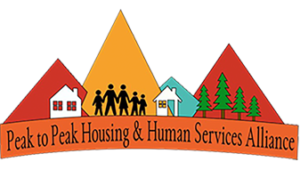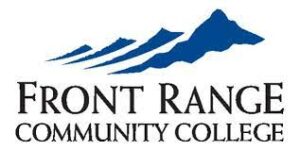 The process for collecting feedback in Phase 1 entailed six weeks of in-person and online outreach (September 1st – October 15th), in partnership with community members and leaders, seeking ideas for building a durable and equitable recovery. County staff and community partners organized and/or attended over 41 events throughout the county to listen to residents', businesses', workers', and students' concerns and gathered more than 1500 surveys in English, Spanish, and Nepali, "Boulder County Wants to Hear from You!"

When asked "What's one thing Boulder County can do to improve the lives of you, your loved ones, or your business?" an overwhelming number of respondents suggested increased and improved affordable housing options. The other top suggestions include economic support to offset the impacts of the pandemic, improved mental health services including initiatives to combat social isolation from the digital divide, increasing affordable childcare options, and greater support for the arts and artists.
Feedback also revealed skepticism and doubts from the community that their opinions will be heard. We also heard that while the County has made resources available to those who have struggled throughout the pandemic, many individuals and businesses are unaware of the programs they can access or do not know how to navigate the current systems.
Read the English version of the report, find the Spanish version of the report on this link, or watch the ARPA Steering Committee's November 10th presentation to BOCC for more insights from the engagement process, lessons learned, and recommendations for Phase 2.
The BOCC also hosted an ARPA-focused Town Hall that took place on Thursday, Sept. 9, 2021. Watch the Town Hall video and learn more about the community engagement process and Q&A from Boulder County residents! In addition to the survey and other opportunities for community engagement, existing data and prior feedback from the community were collected and synthesized
The BOCC and ARPA Steering Committee appointed three ARPA Working Groups in December 2021, comprised of community members that understand the diverse interests of Boulder County and can speak first-hand to the needs of those most impacted by COVID-19, moving into the next phase of community engagement and planning. Members were appointed in the three working group focus areas of: Economic Challenges, Housing Affordability, and Mental Health and Social Resilience. Working Groups met from February to May 2022, drawing from educational and informative workshops, subject matter experts, the needs and ideas of community members, Treasury guidelines for ARPA and the ARPA framework to promote equitable outcomes, and more. The recordings of these meetings are posted on the ARPA website.
Each of the working groups included a community partner and County department head as co-leads, with a County Commissioner as sponsor to support the process. Working groups added additional members in subcommittees or as advisors to draw from lived and subject matter expertise and experience in the community. Please follow the link for detailed information on the structure, roles, and responsibilities of each one the working groups and its members.
Working Groups proposed recommendations to the BOCC in May 2022 that support ARPA investments in each of the three focus areas for a total of approximately $46 million in funding. Phase 2 projects were approved at business meetings in June and August 2022
---
Funding Allocation
$63,359,749 million total ARPA SLFRF funding awarded by the U.S. Department of the Treasury to Boulder County.
Spring 2021
Pandemic Response and Immediate Needs
2021 -2022
Community Engagement and Planning
2022 – 2026
Phase 2 Project Implementation
In November 2021, the ARPA Community Steering Committee shared the results of the Boulder County community engagement process with the ARPA Steering Committee Preliminary Engagement Report in English and Spanish.
Boulder County also retained TDA Consulting, Inc. to conduct a gap analysis analyzing data on the pandemic's impacts in Boulder County, using ARPA spending categories to categorize data and summarize priority needs identified by community stakeholders.
Boulder County has a commitment to promoting and practicing racial equity. This report incorporates data, when available, that illuminate ways the pandemic has had racially disproportionate impacts. Please see the following link to read the report.
With the assistance of consultant Rebuild by Design and in collaboration with Community Foundation Boulder County and the ARPA Steering Committee, the ARPA Community Engagement process prioritized recommendations for a transformative and equitable recovery. The following reports further explain the process, findings, and recommendations for each phase of the Community Engagement and planning process:
ARPA in the News
Boulder County's ARPA newsletter is now published bimonthly
Boulder County ARPA News provides articles, interviews, and stories about ARPA funds and their use in three main areas: Economic Challenges, Housing Affordability, and Mental Health and Social Resilience. You will now receive the ARPA publication every two months, which will still include information to keep you up to date about the investment of federal ARPA funds in our communities.
"Each new edition of Boulder County ARPA News will feature progress being made on Boulder County's Phase 2 Pandemic Recovery and Relief Projects supported by ARPA, with content on resource distribution, implementation of ARPA relief funds, and insights from funding recipients and project collaborators," said Leslie Irwin, ARPA Administrator. "We are excited to share stories in the ARPA newsletter that will feature the latest developments for each project and how these funds will support those most affected by COVID-19 across Boulder County."
ARPA Phase 2 Pandemic Recovery and Relief Projects include planned and ongoing programs for families and children, solutions to address housing affordability, and accessible programs for mental and behavioral health services amongst other transformative ideas for creating a stronger, more equitable Boulder County.
ARPA Newsroom
ARPA funds meetings recordings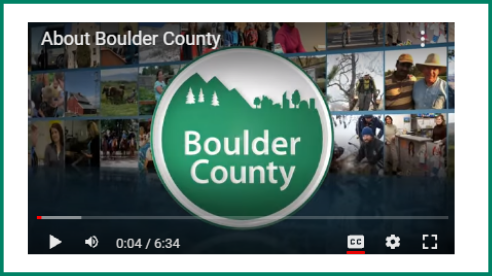 ARPA Working Groups' meetings (2022) – ARPA-YouTube
Watch the recording of the Boulder County Board of Commissioners Town Hall on public input of ARPA funds investment.
Sep. 9 BOCC Town Hall (2021) – ARPA-YouTube
Results from the ARPA Steering Committee's six weeks of outreach to better understand the impact of COVID on community members

.