Open Space, Environment & Gardening Volunteer Opportunities
Wild Work One-Time Opportunities
Join a Wild Work volunteer project. These projects are one-time and require no other commitment.
Ongoing Opportunities
These opportunities usually require an ongoing commitment.
| Position Title | Time Commitment & Minimum Age | Application or Registration Deadline |
| --- | --- | --- |
| Left Hand Outdoor Challenge Program Leader | Attend at least 50 percent of all activities from September through May. Must be at least 21 years of age. | 08/28/2023 |
| Adopt-a-County Road Program | Two year commitment. Pick up litter at least twice a year. Must be at least 12 years old. | |
Group Volunteer Projects
Is your group, club, business, or team looking for a volunteer project on open space? Then consider a Custom Group Volunteer Project or the Partnership Program.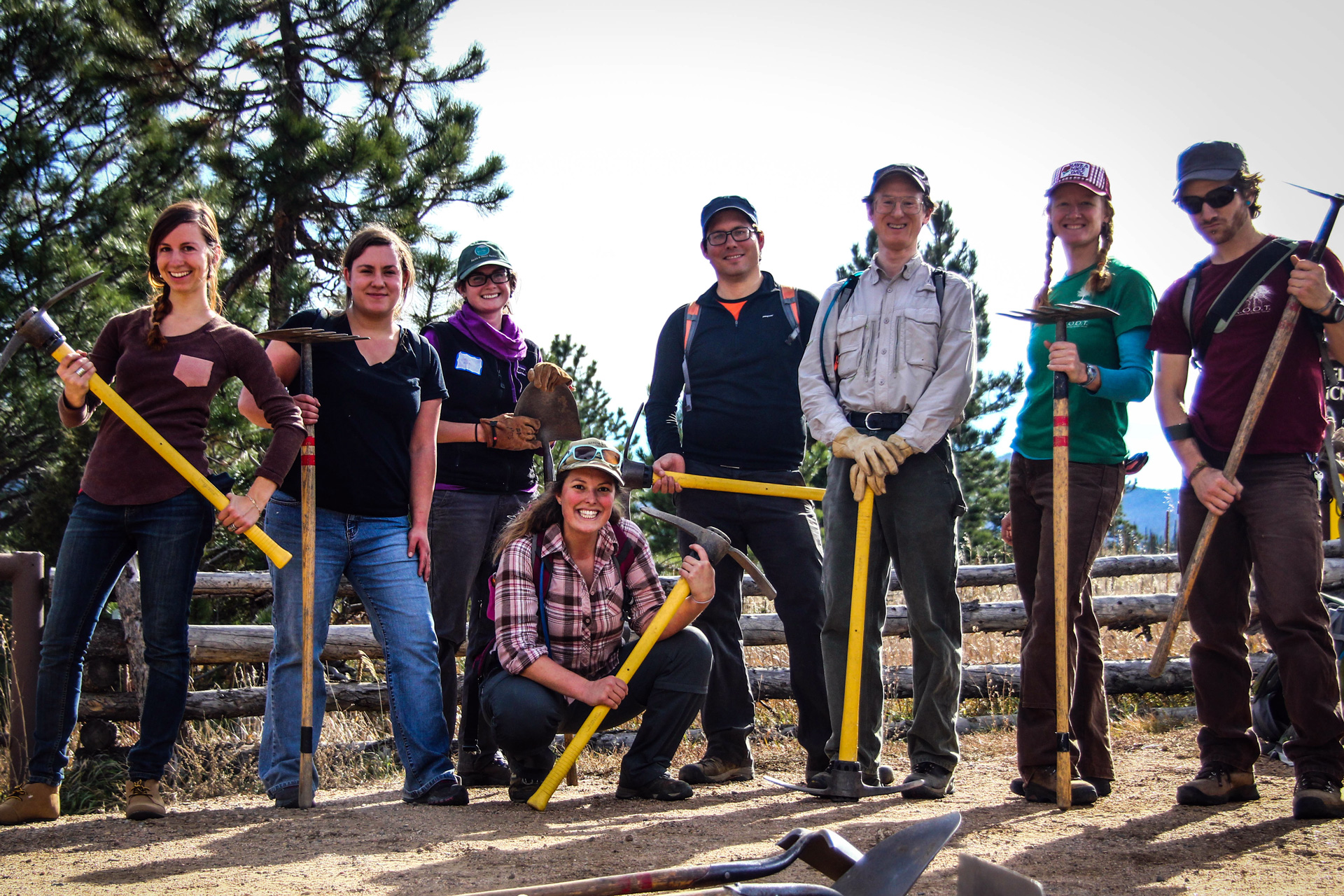 Get your team out of the office and into the open spaces by scheduling a custom group volunteer project. Half or full day projects can be created for groups of 8-40 volunteers.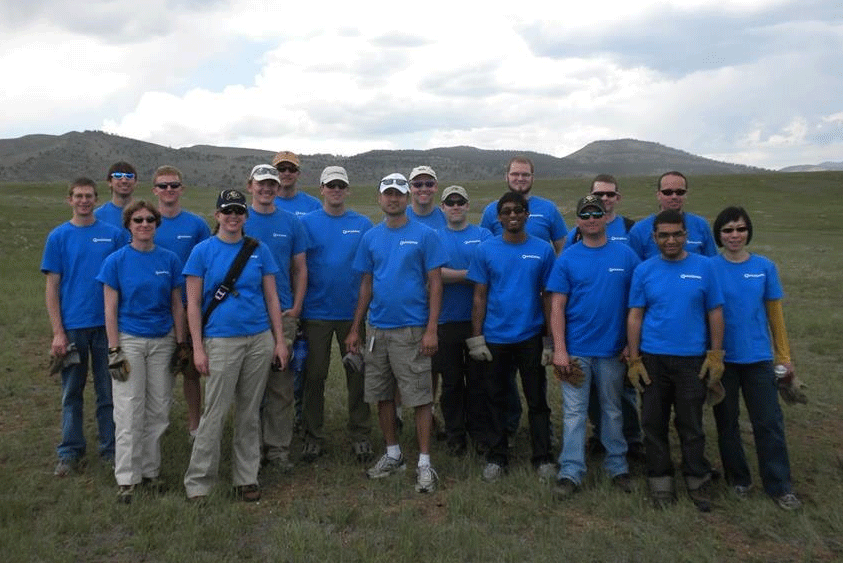 We are forming alliances with businesses and organizations to build a community-based stewardship ethic for the preservation and care of our open space, parks and trails.
Parks & Open Space Ongoing Opportunities
See a list of all the ongoing volunteer opportunities with Parks & Open Space including those that are not listed above. You can apply for any position at any time of the year. However, most positions only accept new volunteers at certain times of the year because of training schedules.
View All Parks & Open Space Ongoing Opportunities
Volunteer Report
Each year, volunteer projects and programs attract a diversity of people, creating a community of empowered and educated residents. Our volunteers get hands-on opportunities in land stewardship and public education.
Involving volunteers makes our department stronger and more productive. Volunteers are an integral part of a thriving community and they make a tremendous impact on the quality of life in Boulder County.
Volunteer Report for Parks & Open Space
Email & Text Sign Up
Sign up to receive email or text alerts for volunteer projects and opportunities with Parks & Open Space.
Sign Up
Policies
All volunteers need to review Boulder County's Multicultural Diversity and EEO and Unlawful Discrimination Policies before starting their volunteer assignment.
If you need special assistance to fill out a volunteer application, please contact our Americans with Disabilities Act (ADA) Coordinator at 303-441-3525.
Boulder County supports infants at work when feasible, so please inquire with the volunteer coordinator if you are a new parent considering a volunteer opportunity.
Other Volunteer Opportunities
United Way's Volunteer Connection provides an online, searchable database which includes hundreds of different types of volunteer opportunities with local nonprofits and local government agencies. Local nonprofits and other local government agencies may post their volunteer opportunities directly on their own websites as well.
Native Seed Volunteers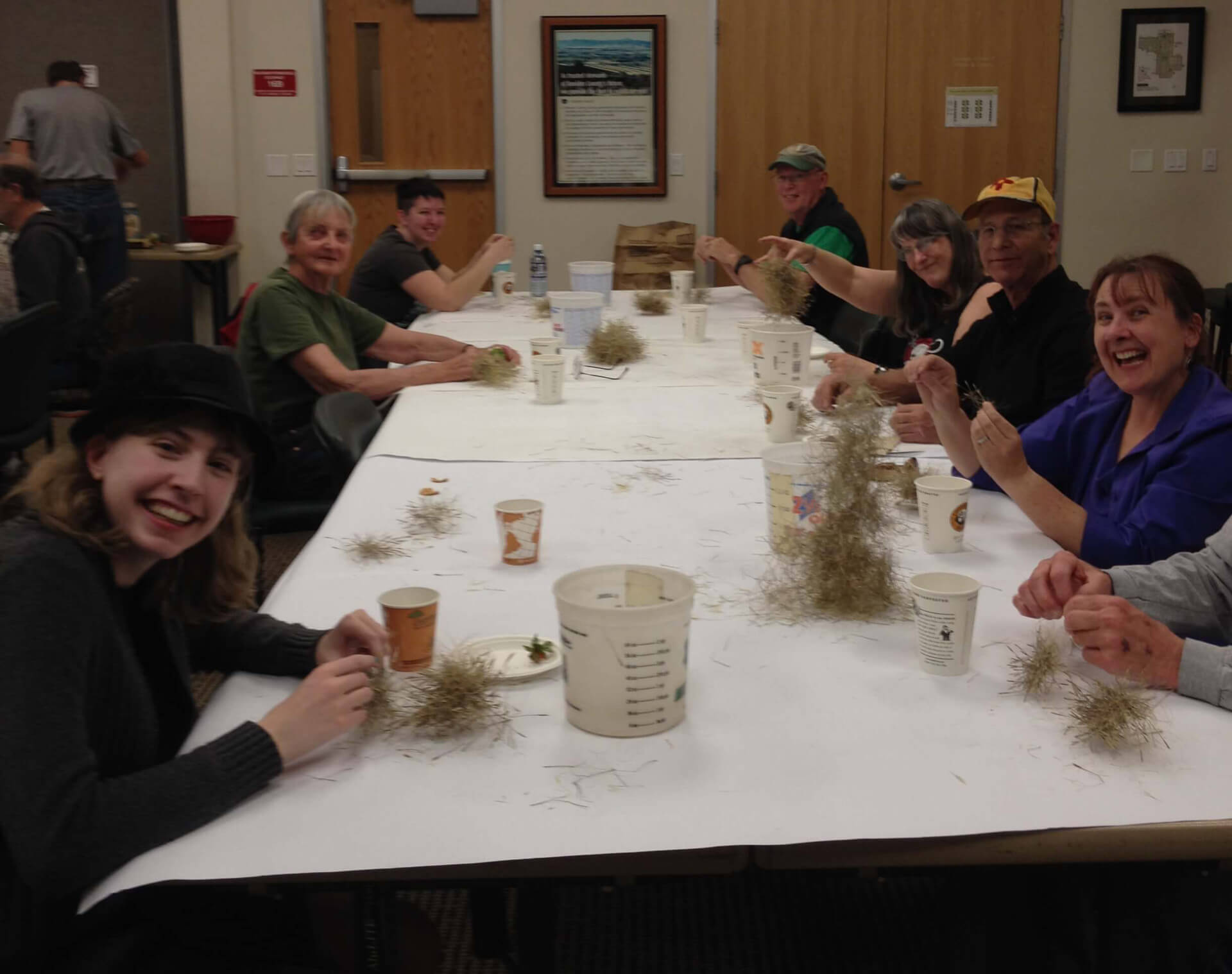 KGNU recently highlighted the native seed program and the important contributions from volunteers. Native seeds increase the chance for successful long term restoration of a disturbed area and the program would not exist without the help from volunteers. Learn More