On Nov. 7, 2017, residents of Burgundy Park (District) voted to form a Public Improvement District (PID). With the approval of the ballot item, a mill levy will be imposed within the District to pay the costs of resurfacing county roads within the District.
The PID is a county-neighborhood partnership where the county will loan 100% of the cost of the initial work to rehabilitate neighborhood roads. This loan will be repaid, over time, through a mill levy imposed on properties within the district. The county will pay for 30% of the total cost of the work and the Burgundy Park PID will be responsible for the remaining 70%.
A public hearing was held on Aug. 15, 2017 to review the petition and provide an opportunity for public to comment on the question of formation of the District, the proposed mill levy to fund the District, and the loan from the county for the cost of the initial work. At the end of the public hearing, the Board of County Commissioners referred the ballot question to voters within the boundaries of the proposed Burgundy Park PID.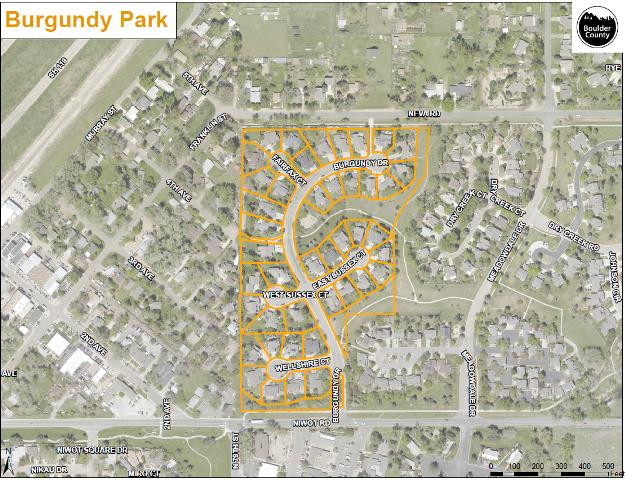 Documents and Information