Travel with ease throughout Boulder County using Transit, our official real-time travel app. Navigate RTD routes, plan your perfect commute, and combine modes of transportation by locating a Boulder County bike shelter or bike share station near you.
Transit provides accurate real-time predictions, simple trip planning, and step-by-step navigation to make traveling through the county easier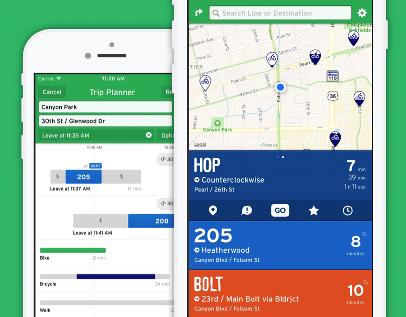 than ever. Whether it's your first time traveling by bus or your preferred mode of transportation, Transit's bold, easy-to-use interface makes your commute effortless.
Transit is a FREE app that can be downloaded in the Apple App or Android Play stores. Save time and never miss your ride again by downloading Transit today!
How to Download:
Visit either the Apple App or Android Play store on your phone or tablet.
In the search bar, enter Transit
Click "Download"
Start planning your next trip using Transit!