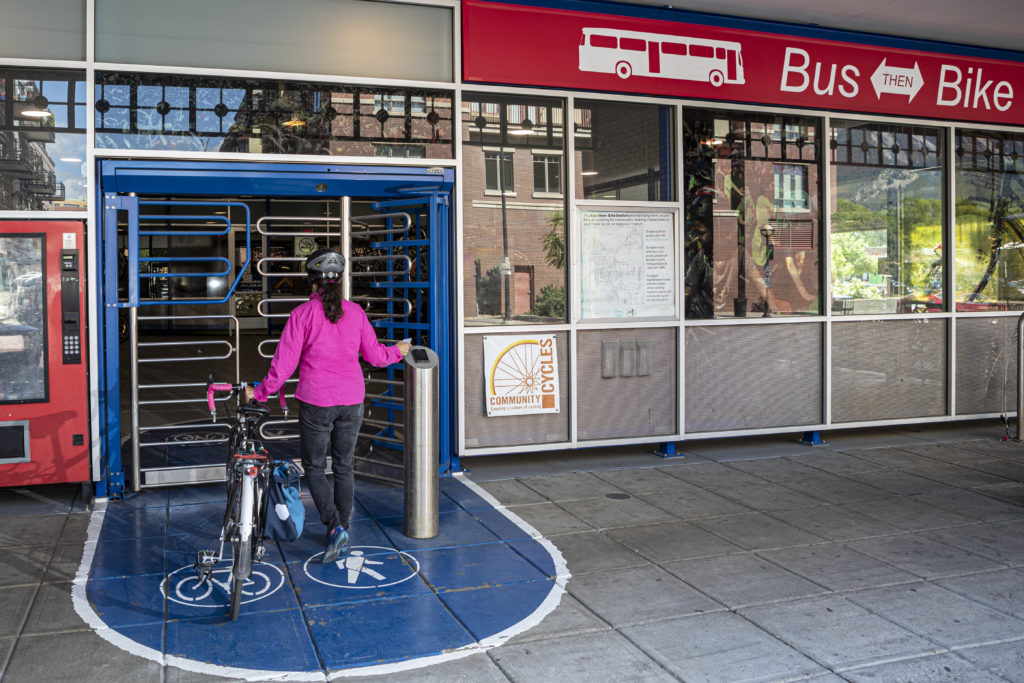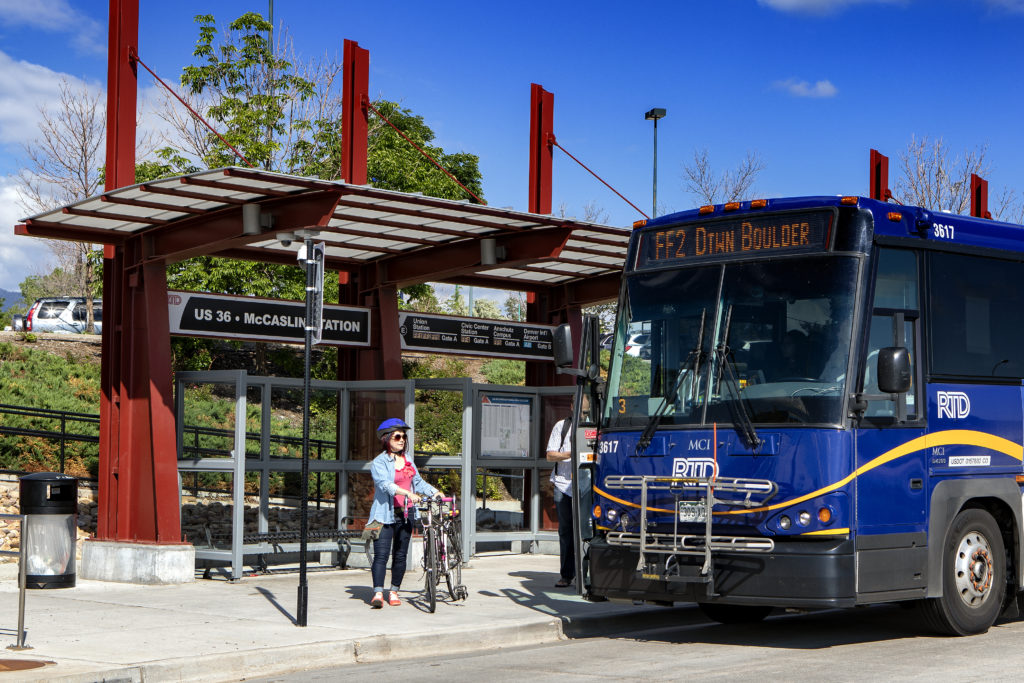 Bike-n-Ride Shelters
Bike-n-Ride Access Cards
The Bike-n-ride access card gives you access to all seven Boulder County Bike-n-Ride shelters and the two shelters managed by Commuting Solutions on US 36 in Broomfield and Westminster! All you need to do is apply for a card in the Sign Up section on this page. If you already have a card there is nothing you need to do- your card has been updated to include access to all nine shelters.
Bike-n-Ride Shelters provide secure and weather-protected bicycle storage for people making connections to and from local or regional transit routes. Combine a bus trip and bike ride by using the shelter to complete your trip! Your bike will be secure and sheltered from the snow and rain and you'll no longer have to load your bike on and off the bus!
Bring your own lock. U-locks strongly recommended.
Do not leave a bike in a shelter for more than 30 days.
Shelters are for the storage of operable bikes and bicycle accessories only.
Locations
Louisville (US 36 & Westbound McCaslin)
Superior (Eastbound McCaslin)
Hover Street & Highway 119/Diagonal in Longmont
30th Street & Diagonal Hwy, North Boulder
8th & Coffman, downtown Longmont
US 36 & Table Mesa Station (near gate C)
Downtown Boulder Station – Walnut and 14th Street
The bike access card can also be used at the following bike-n-ride shelters (managed by Commuting Solutions)

Broomfield Bike-n-Ride Shelter, 8010 Transit Way, Broomfield
Westminster Bike-n-Ride Shelter, 8820 Sheridan Blvd, Westminster
Sign Up!
To sign up to use the shelters:
Your access card should arrive in the mail in 5 to 7 days.
To report a problem with any of the shelters, call 303-441-4520 or email us!.
Bike-n-Ride News