Junior & Senior Fishing Derby
Description
The annual Junior & Senior Fishing Derby returns this year!
You are invited to come enjoy a beautiful fall morning fishing together for prizes and fun. Participants need one senior 65 or older and one junior 15 or younger, to fish together as a team. Prizes are awarded for the heaviest trout, team with the largest age difference, and the team that is first to catch the limit.
Drop by anytime between 9 a.m. and noon.
The pond is stocked with rainbow trout.
Artificial and live bait are permitted at Wally Toevs Pond.
Seniors must have a valid Colorado fishing license.
A wheelchair accessible pier is available.
Registration not required.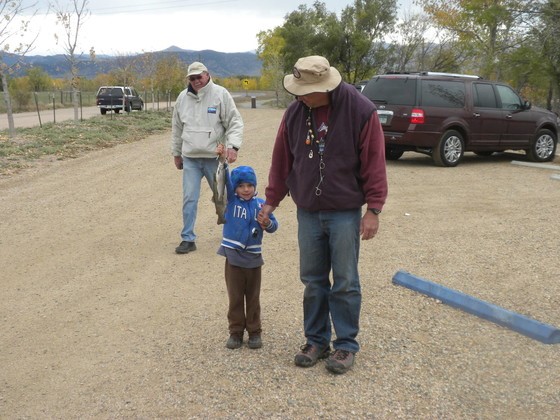 Event Details
Start dateOctober 14, 2023 9:00 amEnd dateOctober 14, 2023 12:00 pmCalendarFishing, Hikes & Events, Parks & Open SpaceGoogle Calendar
Location
VenueWalden Ponds Wildlife HabitatAddress3893 N. 75th St.CityBoulder