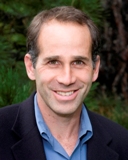 Ben Pearlman was appointed by the Board of County Commissioners to serve as Boulder County Attorney effective Jan. 2, 2012.
Prior to his appointment, Ben served as both an employee and an elected official for Boulder County for more than 14 years.
Background:
Ben Pearlman served on the Board of County Commissioners for seven years (six as chair), from 2004-11.
He stepped down as County Commissioner on Jan. 1, 2012 to accept the position of Boulder County Attorney.
Prior to serving as a county commissioner, Ben worked for more than five years in the County Attorney's office, beginning as a real estate lawyer. He later became responsible for managing the county's mental health caseload and litigating land use cases. His last three years in the office were spent as the lead open space attorney where he supervised both legal and land acquisition staff.
Following his time in the attorney's office Pearlman worked for two years as the Parks and Open Space Department's special projects manager where he developed a project management system for capital projects and worked with civic, recreational, and environmental interest groups to mediate differences between the various groups and to help better understand the public's priorities for projects.
Ben earned his law degree from the University of Colorado, School of Law in 1996. He was born in 1967 and has been a Boulder County resident since 1969. He attended local public schools, graduating from Boulder High School in 1985.
In his spare time Ben enjoys the outdoors and plays soccer in Boulder's adult soccer league. He,his wife Kyla, and their three children live in Boulder with their dog Caribe.
Return to County Attorney's Office page.