THIS PROJECT IS COMPLETE
Background
During the September 2013 flood even, the bridge on Logan Mill Road over Fourmile Creek was heavily damaged (photo below) as flood waters rushed downstream. After waters receded, a temporary culvert system was put in place to allow for access up Logan Mill Road off of Fourmile Canyon Drive (photo below).
Plan Set
100% Complete Plan Set – Broken down due to large file size
Contact Information:
Andrew Barth – Communications – email or 303-441-1032
The photo below shows the flood damaged bridge.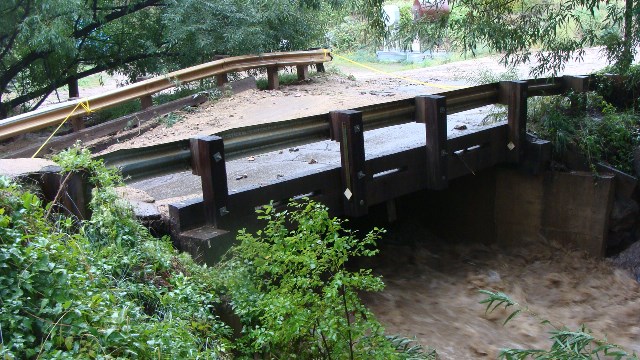 The photo below shows the temporary culverts currently in place.