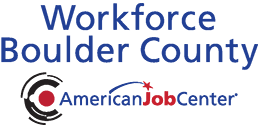 Through hands-on activity and peer-to-peer learning in our money management workshops, you will acquire a sense of control and a belief that you can have a healthy financial life, both now and in the future.
Financial Workshops
Exploring My Financial Future Creating a vision inspires action to make change happen. In this workshop, we build a clear, exciting vision of your future financial self and learn how to utilize this vision as a guide in planning your future. We connect to a deeper, more concrete understanding of your current financial situation so you know where you're starting on your path. Discover how & why to tap into your values when making your financial decisions. Learn ways to set and keep goals while managing the set-backs sure to happen along the way. Leave this workshop with tangible next steps and supports to bring your financial hopes and dreams to life.
Budgeting on a Small Income When money is tight and resources are limited, creating a 'plan for spending' might be the last thing on your mind. Creating this plan when you're in a low or no-income situation can actually be one of the best ways to begin to problem solve and gain control over your financial life. In this workshop, we explore the use of creative thinking and resourcefulness to build a spending plan that moves you towards greater financial stability. Learn to use tools and techniques to make a budget that works for YOU through the use of community and personal resources that help bridge financial gaps. Identify the nuts and bolts of how to track your income and expenses. Leave this workshop with clear, motivating action steps to help you gain power of your financial situation.
Thoughtful Money Management There are many ways to create and utilize a budget AND there is no "one size fits all" model. In this workshop we explore "Behavioral Economics" and look more closely at how, where and why we use our money in the ways that we do. Learn how 'values based decision making' helps you stay on track with your long term goal by owning your day-to-day financial choices. Discuss terms & practices for developing a budget and dive into strategies to track your income and expenses. Leave this workshop with new or improved ideas to take your money management to the next level.
Organizing for Financial Management The word "organize" means different things to different people. In this workshop, we explore what "organize" means to you in your overall life and in your financial life. We provide you with ideas, guidelines and recommendations on how to reduce paperwork, declutter and mange incoming financial email and mail. We discuss how long to keep financial documents and how to safely get rid of sensitive financial information. Discover different financial tools available to keep you organized. Leave this workshop with ideas, resources and motivation to organize your financial life…and reduce your stress!
Communicating for Financial Health Whether you are talking with your bank, a creditor or your family about finances, communication is a key factor in creating financial stability. In this workshop, we review and discuss effective, proactive communication techniques and styles. This workshop also empowers you as a consumer. Discover the laws that protect you. Learn your rights and obligations around debt. Discover what a collector legally can and cannot do. Get clear on what to say and do when you cannot pay your bills.
Building a Banking Relationship Determining whether or not to use a financial institution – and which financial intuition to use – is challenging. In this workshop, we discuss how financial institutions can serve as a tool to help you reach your financial goals. We review various banking terms & vocabulary so you feel empowered and in-the-know when talking with your current or future financial institution. We navigate the pros and cons of using a financial institution and how to get started working with a bank or credit union. We empower you with the knowledge to evaluate and choose the financial institution & products that work best for you. Leave this workshop knowing how to effectively establish, re-establish or end banking relationships.
Investing Basics A Financial Advisor leads this workshop and breaks down the often confusing topic of investing into relatable, understandable terms. Discover how to get started investing, even with small amounts of money. Review and identify common investing terms, such as compounding interest, so you feel confident when investing your money. Learn the ins-and-outs of taxes, insurance and various types of retirement plans and investment vehicles. Leave this workshop with expanded possibilities for your long-term financial health.
Credit Reporting Know the Facts! (Understanding Credit) Credit has a huge impact on our financial wellbeing yet many of us are confused on how credit works. This workshop unravels the mysteries of credit. Learn how credit impacts us as consumers and how to make choices that support building your credit. Discuss Vantage and FICO credit scoring models in easy-to-understand terms. Identify how to access and interpret your credit report from a trustworthy source. Discover how to dispute inaccurate information on your credit report. Learn how to monitor your credit to ensure your finances and identify stay safe. Leave this workshop with a deepened sense of knowledge and empowerment on credit.
Be Informed, Borrow Smart While nobody likes to be in debt, most of us will enter into debt at some point in our lives, whether to pursue homeownership, access higher education or purchase a car. In this workshop, learn how to enter into debt in the smartest, most informed way possible. Explore the Rules of Borrowing and dive into all aspects involved with acquiring debt. Knowledge truly leads to power when making decisions about where and how we borrow money. Through greater understanding of the terms and conditions associated with borrowing, we position ourselves to use borrowing to help us achieve our financial dreams without weighing us down.
Pathways out of Debt Being in debt can feel like a being in a maze with no clear way out. In this workshop, we create your individual, comprehensive pathway to debt freedom. By examining our reasons for acquiring debt and envisioning a tangible future without debt, we create the foundation of your individual plan. Learn step-by-step strategies that work with your budget to make headway on reducing your debt. Tap into your own motivation to be debt free, whether it's reducing your stress, increasing your financial security or having money for the things you enjoy. Leave this workshop with a direction out of debt and into financial freedom.
Financial Study Hall Remember the good old days of study hall? That place in school where we had time to review concepts we learned in class or get caught up on homework? Or wait – was study hall more of a social scene for you? Either way, we're bringing study hall back. If you attended one of our financial or home ownership workshops, Financial Study Hall is a place where you can come and talk with workshop facilitators and peers, and ask questions, share successes, and work through challenges. Financial Study Hall offers access to practice tools to help move forward in your financial goal setting and can serve as a setting for accountability to reach your goals. Participants determine the focus or topics of each Financial Study Hall based on their needs of the day. Leave Financial Study Hall with increased motivation, ideas and resources to keep you striving for your best financial self.
Calendar
Questions?