Planning Highlights Bike Tour – Community Planning Month
Description
*UPDATE* We've had to change the date of the tour to accommodate staff work schedules. The NEW date of the tour is Friday, October 19! Sorry for any confusion!
Join Boulder County and City of Longmont planning staff on a guided bike tour of Northeast Boulder County to showcase examples of "planning in action" as part of National Community Planning Month. Come along for the ride and learn how land use planning, transportation planning, open space preservation, housing, and historic preservation have shaped Longmont and Boulder County's past, present and future. The tours are free and open to the public, but please register in advance.
When: Friday, October 19
Time: 2 p.m.
Where: Start/End at St. Vrain Memorial Building, Roosevelt Park, 700 Longs Peak Ave., Longmont
Optional End Point: Cheese Importers, 103 Main Street, Longmont
Long Bike Tour: Approximately 17 miles, via a circular route starting from downtown Longmont, then southwest along the LOBO trail, then northwest to Hygiene, then back east to finish in downtown Longmont.
Short Bike Tour: Approximately 12 miles, via an out-and-back route starting from downtown Longmont, through Dickens Park, then east out to Sandstone Ranch, then back west to finish in downtown Longmont.
Please bring a helmet, water bottles, and a few snacks for the ride!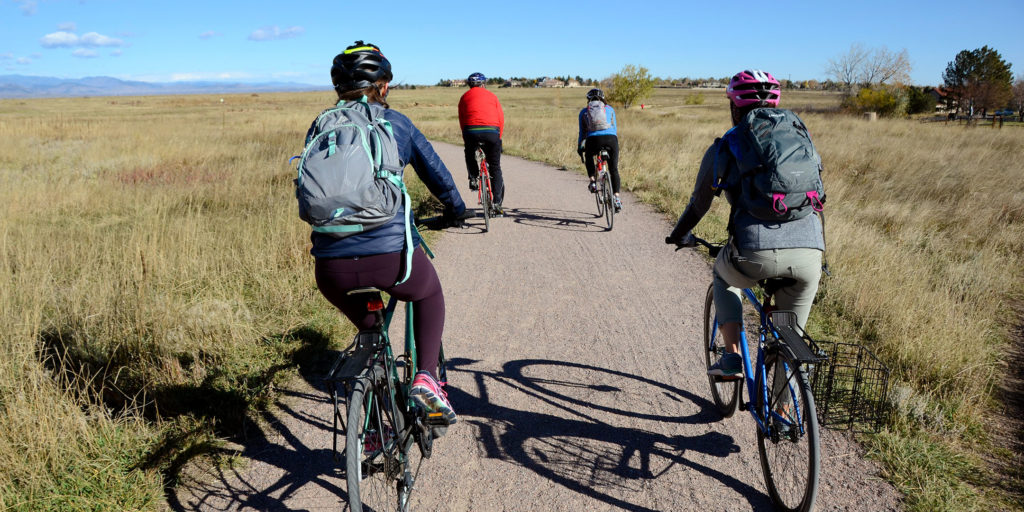 Event Details
Start dateOctober 19, 2018 2:00 pmEnd dateOctober 19, 2018 5:00 pmCalendarCommunity Planning & Permitting, Home PageGoogle Calendar