Parks & Open Space Director Search
This page redirects to https://bouldercounty.gov/news/boulder-county-commissioners-to-appoint-therese-glowacki-as-new-director-of-parks-open-space/
Boulder County Parks & Open Space is hiring a new director to provide strategic leadership and management for the sound stewardship of the county's public lands, natural resources, and amenities. After a rigorous national recruiting effort and a thorough interview process which involved Boulder County employees from across several county departments and our community partners, the County Administrator and the Boulder County Board of County Commissioners have selected three finalists for the Parks & Open Space director selection process.
Finalist Presentations
The finalists gave presentations on July 23 at the Beech Shelter. Each candidate answered questions and presented on the following topic:
As with many other locales, Boulder County has experienced a tension between protection of open space resources (agricultural, cultural, environmental, scenic/buffers, etc.) and access to parks and open space lands for passive recreation. What do you see as the appropriate weight to give habitat protection, agricultural, and recreational uses of county open space lands? Why?
In your response, please describe your vision and address how you would lead the department to achieve your vision. Please include how you would motivate staff (within existing resources in both staff and funding) and how you would evaluate and respond to community needs– not just vocal interest groups, but all interest groups in the community.
Candidates also prerecorded their presentations for those who were unable to attend the in-person presentations.
Feedback from the public was collected after the in-person presentations and the deadline to submit online comments was Sunday, July 25.
Meet The Candidate Finalists
Kurt Carlson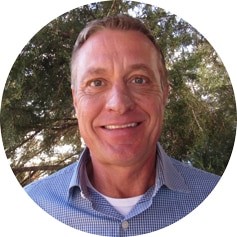 Kurt Carlson is the Open Space and Trails Operations Manager for Adams County Parks in Brighton, CO. In this role, he is responsible for all aspects of day-to-day operations of parks, trails, and open space including managing Riverdale Regional Park, five community parks, over 2,000 acres of parks/open space, areas, ROW maintenance, management of over 41.75 miles of rails, 233 surface acres of lakes and ponds, and 15 trailheads. He is also responsible for 28 full-time and over 50 seasonal staff, and an operating capital budget in excess of $38.5 million. He previously served as Adams County's North Regional Parks and Open Space Manager. Mr. Carlson came to Adams County from the Town of Lyons where he served as the Parks Recreation and Cultural Director.
Mr. Carlson has a B.S. in Recreation Administration with a Business Concentration and a Master of Applied Science in Environmental Policy Management.
Therese Glowacki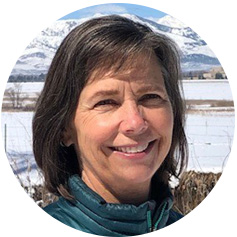 Therese Glowacki is the Manager of the Resource Management Division for Boulder County Parks & Open Space. In this capacity, she is responsible for leading the division and coordinating integrated restoration projects in forestry, grasslands, stream, and wetland ecosystems, including emergency restoration for Cal-Wood, Four Mile, Overland and Walker Ranch fires and the 2013 flood. In her role she also is responsible for managing budgets over $6 million and a department staff of 41 full-time and 25 seasonal staff. Prior to joining Boulder County Parks & Open Space in 1999, Ms. Glowacki served in the United States Peace Corps as an Associate Director and a Forestry Specialist. She is the current Chair of the Boulder County Parks & Open Space Foundation.
Ms. Glowacki has a B.A. in Biology and a Master of Science in Forest Management.
Doug Romig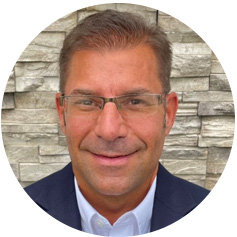 Doug Romig is the Deputy Director for Polk County Conservation in Granger, IA. In this capacity, he is responsible for leading day-to-day operations including administration, community outreach, construction and maintenance, environmental education, equestrian center, fleet services, natural resources, and parks. He is also responsible for managing an annual budget of $132 million and a department staff of 51 full-time and over 100 seasonal and part-time staff. Prior to joining Polk County Conservation, Mr. Romig served in various leadership positions for the City of Des Moines including Housing Services Director and Parks and Recreation Services & Parks Manager.
Mr. Romig has an A.A. in Environmental Science, a B.A. in Leisure Studies, and is graduate of the Iowa State University Master Conservationist Program.