Food Waste Awareness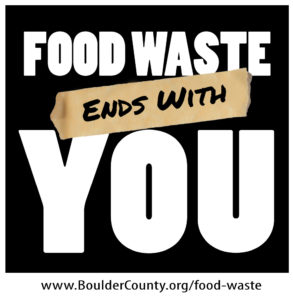 When was the last time you wasted food? It sounds like a silly question, but you can probably recall a time in the past few days when you haven't finished the meal on your plate, found some old food in the back of the refrigerator, or cooked too much.
Boulder County residents and businesses are doing a great job of getting their food scraps into the compost bin rather than the landfill, but there's a lot more we could all be doing to reduce food waste before it gets to the point of composting!
Boulder County and its partners are working to help our residents, businesses, and students fight food waste wherever they can! We are following the EPA's Food Recovery Hierarchy to help prevent and divert wasted food within our county.
The average family of 4 loses $1500

a year on wasted food.
Wasting

1lb

of beef is like pouring more than

1500 gallons

of water down the drain.
40% of food is wasted while 12.8%

of Boulder County residents are food insecure.
We all have an opportunity to make a difference. Food Waste ends with YOU!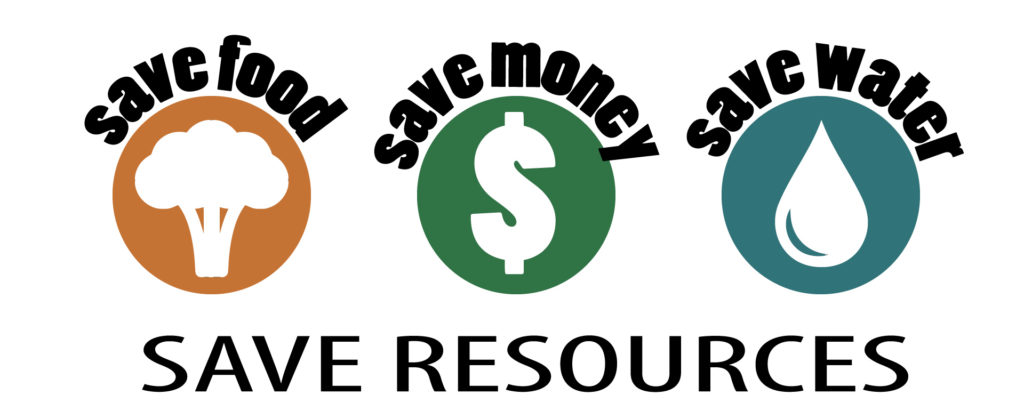 Want to learn more on how you can reduce food waste and access "wasted food" recipes from local chefs? Check out the topics below:
Support from Residents
Boulder County residents care a lot about food waste! When asked why this issue is important, here's a few things that you had to say:
"I don't like waste. I work with many families who have food instability and I would like to help them have more skills around what is usable food and how to prevent waste." – Laura, Longmont
"I know that reducing my food waste has a positive impact on all sorts of other issues, and I want to do my part!" – Sarah, Boulder
"So many things from climate change to social justice revolve around food and food waste." – Dan, Lyons
Location
Boulder County Courthouse
First Floor
1325 Pearl Street
Boulder, CO 80302
Map & Directions
Hours: 8 a.m. – 4:30 p.m. M-F
Mailing Address
PO Box 471
Boulder, CO 80306